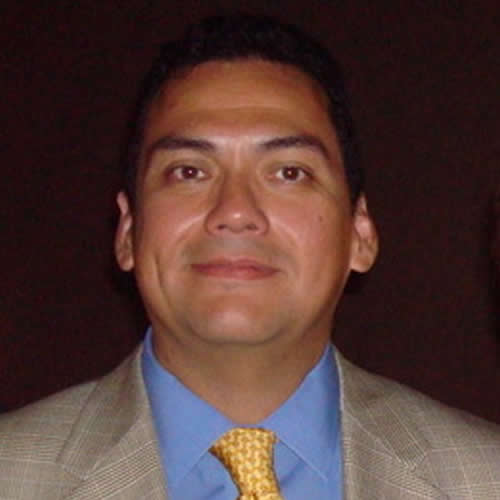 Iván C. Rebolledo
President, Bolivian-American Chamber of Commerce
Iván Rebolledo is Managing Partner of TerraNova Strategic Partners LLC, a geo-strategic advisory firm focusing on the Andes and Latin America. The firm assists public, private and non-profit sector clients on strategy; relationships with key in-country stakeholders; economic and political risk; corporate social responsibility; crisis communications and international government relations. Previously, he has served with the UN Development Programme, UN Office on Drugs and Crime, and other UN agencies in various capacities and cities including: Bogota, La Paz, Lima, New York, Quito, and Vienna. He has been engaged as an independent consultant with the Inter-American Development Bank, World Bank, European Commission, and other private and public sector entities. He has participated in various high-level international electoral missions including with the Organization of American States (OAS) in Bolivia, Colombia, Ecuador, Guatemala, and with the Organization of Security and Cooperation in Europe (OSCE) in Moldova. Prior to joining the UN system, he served as Deputy Director, Latin American Affairs at the Americas Society/Council of the Americas. He was also a Senior Advisor to the Inter-American Parliamentary Commission on Population and Development. He pursued his BA degree in International Relations from New York University and a graduate degree in Latin American Economic and Political Development in a joint program with the School of International and Public Affairs at Columbia University and the Center for Latin American and Caribbean Studies at New York University. In addition, he has studied at the University of Vienna. He is member of the International Advisory Council of Emergo Partners LLC (which he co-founded); director of Global Goods Partners; and former Advisory Board member of ADV Equity Fund. Currently, he is a non-resident Senior Associate with the Americas Program at the Center for International and Strategic Studies (CSIS), as well as a life member of the Council on Foreign Relations. He has lectured and published articles on foreign affairs, ranging from international drug policy, inter-American relations, and Andean politics and economic development. He has appeared on the Al Jazeera, BBC, CNN en Español, CNN International, Financial Times, France 24, National Public Radio (NPR), TV5 Monde, Wall Street Journal, and other media outlets. In addition, he is regular contributor to the Latin American Advisor and Latin America Energy Advisor of the Inter-American Dialogue. He has also testified before the U.S. House of Representatives on issues pertaining to Latin America.
Areas of Expertise: Overall political and economic background of Latin American countries,; Bolivia, Colombia, Andes, multilateral and regional organizations, integration, economic and social development, economic inclusion, drug policy, empowerment, business and markets, overall business environment, trade, competitiveness, innovation, private equity, venture capital, entrepreneurship, colonial art.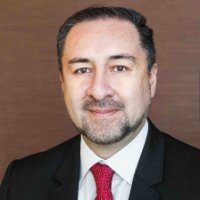 Rodrigo A. Vega
Vice President, Bolivian-American Chamber of Commerce
Rodrigo Vega joined Standard Chartered Bank in May 2008 as a Director in the Structured Trade Finance team in NY. Currently, he is the Americas Regional Head for Financing Solutions, Corporate Finance. Previous to joining SCB, Rodrigo worked on a number of roles at Citibank focused on the origination and execution of structured financing solutions in emerging markets. In addition, he worked with Banco BISA in La Paz, in their international finance department. He holds a Masters Degree from Thunderbird School of International Management, Arizona, as well as an undergraduate degree in International Business from Ohio Wesleyan University.
Areas of Expertise: Structured finance; emerging markets; project finance; Bolivian financial markets; economic and social development, business and markets, entrepreneurship, and soccer.